Cleaning Services Seattle Divine Maids
Trusted Analytics
Divine Maids is a top-rated and considered as the #1 professional cleaning services in Seattle, WA. Our company is trusted by thousands of people in the city, and it is evidently because of the excellent service that we provide to our clients. We always wanted to provide the best possible service, that is why our company invested in getting the best professional cleaner in town, and equipping them with the correct set of skills and behavior.
One-Time Cleaning Services
Whether it's for a special occasion, a family or friend visiting, as a gift for a loved one, or perhaps you just need a deep-cleaning to get your home back into tip top shape.
Divine Maids offers Seattle Cleaning Services to help make your home sparkly!
Regular Cleaning Services
We offer weekly, bi-monthly, or monthly services for all home cleaning needs and apartment cleaning in Seattle.
A regular cleaner becomes intimately acquainted with your home to provide it the love, attention, and care that you deserve.
Move-In/Move-Out Cleanings
Let us deal with the previous tenant's mess.
Our move-in/move-out cleaning services can include inside fridge, inside oven, inside cabinets, and window washing to provide your home the fresh start you deserve.
We service the following zip codes in Seattle, Wa
98101, 98102, 98103, 98104, 98105, 98106, 98107, 98108, 98109, 98112, 98115, 98116, 98117, 98118, 98119, 98121, 98122, 98125, 98126, 98133, 98134, 98136, 98144, 98146, 98154, 98164, 98174, 98177, 98178, 98195, 98199
Cleaning Services Seattle, WA
Standard Cleaning Services
Standard cleaning services is the most basic type of cleaning service that we offer. This includes all the basic tasks that has to be done when generally and regularly cleaning a home. Cleaning of floors, basic wiping and dusting of the exterior surfaces, cleaning of kitchen and bathroom areas, making the bed, as well as cleaning the living area and all other common areas in the house.
Divine Maids offer the best extra services in town. We have prepared a list of tasks that you may want to be added to the service order for a more full packed, and completely clean home. The most famous is our Deep Cleaning Services. It focuses on the kitchen and bathroom areas, and is recommended for homes that needs extra time and attention in cleaning.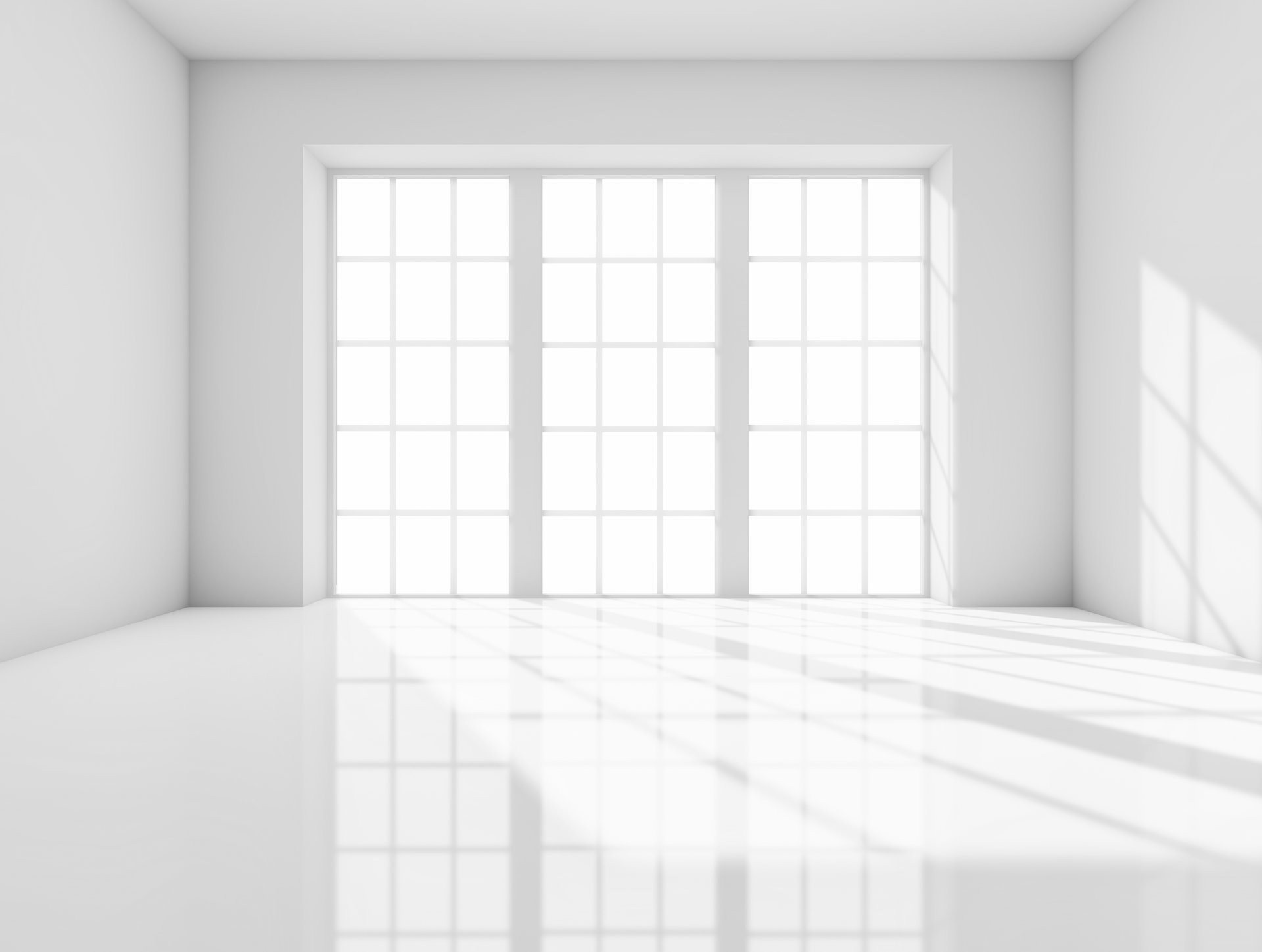 Move in/Move Out Cleaning Services
Admit it, transferring residence is never a joke. Complicated paperwork, plus other tasks that has to be crossed out, while you're still trying to cope up with your daily routine. As a tenant, we'd like to make sure that we are leaving the place as clean as it is for the next family that we live there, and also to be able to get the deposit back. Alongside, we'd also like to make sure that we are transferring to a fully cleaned, and almost new home. Divine Maids can offer a customizable cleaning services that will be tailored based on your preferences and your needs.
After-Renovation Cleaning Services
We know you are excited for your newly-constructed or newly-renovated home, and can not wait to stay on there, but hold on. It seems not ready yet for you. Dusts and dirt surely settled on the corners, and we do not want it to post any health risk to you or any of the family members. Divine Maids is here to help. We can clean your home to remove the dusts and debris. That way, you can have the peace of mind that you will come home to not just a beautifully constructed home but to a clean, safe, and happy home.
Deep Cleaning
When it comes to busy life in Seattle, keeping your home office space, apartment or house clean isn't always the first thing on your mind. However, it's a very important part of fostering a healthy, productive environment. Setting up a professional Seattle cleaning services for your home is the best way to ensure your life is kept in top condition.
If you want your productivity to be at an all time high, consider hiring a professional cleaning service like Divine Maids Seattle for your apartment or home. Here are just a few of the benefits professional Seattle cleaning services can provide:
Make A Good Impression - Maid Service Seattle
When people or friends come into your house or apartment in Seattle, the cleanliness of the space, or lack thereof, is going to make an impression. A clean home, free of mess and clutter, is going to make a strong first impression, making your Seattle home appear dignified and trustworthy.
Stay Healthy - House Cleaning Services Seattle
Without proper cleaning, a home or apartment in Seattle can quickly become a breeding ground for germs that cause illness. Illness means decreased productivity. Professional Seattle cleaning services can eliminate dust and germs therefore reducing the chance of illness and decreasing work absences.
Increase Productivity - Cleaning Company Seattle
An unclean home can be distracting. You and your family are more likely to get more done when you see that the house is nicely clean and organized It will bring a positive attitude to home life, therefore increasing productivity.
Save Money & Time - Deep Apartment Cleaning Seattle
Instead of delegating family to clean the house or hiring an in-house staff, you can outsource a more skilled professional cleaning company to maintain your home space. You will never have to manage cleaning supplies, do laundry on used washcloths, fret over housework, or worry about liability issues associated with hazardous materials and cleaning products.
Keeping your home space clean has a lot of benefits and hiring Seattle cleaning services has even more. At the end of the day, hiring a professional team like Divine Maids Seattle will save you money, time, and stress.
At Divine Maids, we are committed to providing quality, customized professional Seattle cleaning services. Call us today at (206) 929-5990
Professional Cleaning Services
There are several factors that you have to kept in mind when booking Divine Maids. This will serve as your guideline to ensure that you get the best service that you expect to get every time.
Type of service
Divine Maids offer variety type of service, and this is to be able to properly prepare for the service. It's vital that you choose the right type of service for your home, for us to know on how we could best cater to your cleaning needs. You can call us at (206) 929-5990 for any assistance, and we would be glad to help you choose the right service for you.
Location
Divine Maids caters best to the community in Seattle. We'd love to be able to accommodate everyone as much as possible, however, we do not want to sacrifice the quality of our work because of location. Our cleaners are situated in Seattle, that is why we only cater to the city at the moment. This is to support our mission to be accessible and flexible for our clients.
Cost of service
The amount of the service says a lot about the quality of the job that you will receive. Divine Maids offers an affordable, but outstanding cleaning services. Our prices include all fees and taxes, as well as all the cleaning solutions that will be used in the service. All you have to so is to book the appointment, and we'll take care of the rest for you.
Things to prepare on the service date
Divine Maids advises that you let us know in advance on how we could access the place. Aside from that, please be reminded that our professional cleaners will bring a Swiffer system that could clean all types of floors. Should you require your floors to be vacuumed, please prepare a vacuum for our cleaner to used. We do not bring vacuum to prevent contamination between homes. For high ceilings, please prepare a 3-step ladder as well, and for safety purposes, we can only clean areas that can be reached using the 3-step ladder. For other concerns that you may have, please do not hesitate to call us at (206) 929-5990
Schedule
We know you're busy that is why we tried to be as flexible as possible. We are available Mondays to Sundays, with morning, afternoon, and early evening appointments. You can check our availability online, or you can also reach out to us via phone call, email, or SMS to check the available slots that we have. Please be advised that our weekend appointments are getting fully booked fast, so it's ideal to book your appointment in the soonest time possible.
What Is Typically Included In A House Cleaning And Maid Service?
Typically, a Seattle maid service provides a basic cleaning at their standard rate. These are the ongoing tasks that get done on a routine basis for recurring cleaning services. These cleanings include:
Sweeping

Vacuuming

Mopping

Dishes

Dusting

Stovetops

Beds

Sinks

Tubs and showers

Toilets

Vanities

Faucets

Doorknobs

Baseboards
Divine Maids Cleaning Services in Seattle charges extra for some services, especially if they involve hard-to-reach areas or require special cleaning methods or solutions. For example, some antiques may be harmed if modern cleaning chemicals are used on them. They may require certain organic mixtures to avoid damaging wood or designs. High shelves or fixtures suspended from cathedral-type ceilings may also cost extra. Cleaning the insides of appliance can also cost extra. Those include inside fridge, inside oven, and inside cabinets.
Divine maids keeping the kitchen intact
We know the need to keep your kitchen clean and neat at all times. It's the place where you keep and prepare your food, and it is just right to always preserve the cleanliness of the area. Divine Maids is aware that you may not have time for the cleaning, and you can trust that we can regularly take care of your kitchen, for a fresh and safely prepared food for the whole family.
Divine Maids Making A Bed
It is part of our cleaning services to keep your bed neat and clean. It is highly advised to prepare a new set of clean linens to ensure that you will come home to a fresh and crisply made bed. Our maids will take care of the whole bedroom, and will help you maintain the level of cleanliness of one of your most favorite place at home.
Divine Maids taking care of the bathroom
Bathroom is one of the dirtiest area in the house, and ironically, it is also one of the areas that has to be kept clean. Divine Maids has made a good reputation in Seattle for providing the best deep cleaning service. It focuses on the kitchen and bathroom areas, and you can expect a heavy-duty scrubbing on those areas mentioned to remove dirt and stains.
FAQ - Cleaning Services
How do I prepare my space for cleaning services?
Put toys away, remove clutter, separate clean and dirty items, put away clean items
How do I provide access for my maid service?
For regular cleaning services we would recommend a lockbox / or hidden key be made available. For security concerns Divine Maids cannot accept keys. For high rise access you can be provide authorization through concierge / building security.
Do I need to provide a gratuity for my Divine Maid?
Gratuities are neither required nor expected but greatly appreciated.
How do I pay for the cleaning services?
Credit card details are required to secure a booking. A temporary hold on the amount will be placed on hold few days before the service, but the final charge will only happen once the service has been rendered.
How are my credit card details and personal information stored?
Information is kept securely on stripe.com a widely used web based payment processing portal.
Are you pet-friendly cleaning services?
We take pride in being a pet-friendly cleaning service and take special care in making your pet feel comfortable during our cleaning process.  If you have aggressive pets, please secure them during our service. We do not clean animal waste ie: urine, vomit, feces, or blood including litter boxes and kennels.
How can I get a discount for my cleaning services?
We offer discounts for daily, weekly and bi-weekly cleaning services and maid services. We also provide one-off discount for referrals.
Do I need to supply materials or equipment for my house cleaning services?
No unless there are specific products or equipment you would like us to use. We bring our own supplies, vacuums and flat mops.
Will I be satisfied with my maid service from your home cleaning service?
We have a quality checks in place and randomly select jobs for review. While nobody is perfect we strive for it. We welcome constructive feedback and will remedy where necessary.
Are house cleaners with Divine Maids background checked?
Yes, we employ only honorable and dignified people.
Why should I choose Divine Maids Cleaning Services Seattle?
We have a long successful history, employ experienced maids, conduct quality control reviews and background checks, offer tailored cleaning solutions and excellent customer service.
How do I book cleaning services?
Either use the "Reserve Your Cleaning Services" button below on our landing page or call into the office on (206) 929-5990
Can I request specific maid?
We try to accommodate request for specific maids where possible
Is Divine Maids Cleaning Services Seattle a franchise?
No, we are a family run and owned business established in in 2012
What are your operating hours?
Residential hours are typically 8:00 am to 4:00 pm Monday through Friday. Commercial clients enquire within. We are accessible at all times via support@divinemaids.com
What regions does Divine Maids Seattle serve?
Seattle City, Seattle WA and surrounding suburbs
What happens if I cancel my cleaning service with Divine Maids Seattle?
Cancellations with less than 48 hours' notice of the scheduled start time will be subject to a $70 cancellation fee. This also applies if Divine Maids are unable to gain access to your space.
Quality Housekeeping
Help Your Professional Seattle Housekeepers Help You!
As with anything in life, a little preparation can improve outcomes by a lot. The same is true for professional house cleaning. If you are considering spending money to let a professional housekeeper do the work and save you valuable time, you want to know that you can:
1) Trust your professional housekeeper to understand your cleaning needs,
2) Getting your money's worth,
3) Feel like your life overall has improved.
And with a little communication, prioritization, and focus, you will be able to achieve all of these rapidly and without needing to spend more money. Based on our in-depth expertise, and feedback by the customers and professional housekeeper we work with, here is how to get the most out of your house cleaning service, in three simple steps!
1. Make a plan for your scheduled cleaning services
By reflecting on what you need help with and how much, you will be able to form a clear idea in your head on what to expect. A short list will help you budget your money and time your house cleaning service appointments. Start with thinking about how much work there is around the house.
A simple plan will also help your professional housekeeper prioritize and keep a routine that works for both of you. A large part of a good plan involves discussing any particular wishes or requests with your professional housekeeper. For example: if you have a dust allergy, mention it! A good relationship is always based on trust. A good way of doing this is walking your professional housekeeper cleaner through your house on the first day to explain what your cleaning needs are and what to be aware of.
2. Be prepared for your maid service
Being prepared before your professional housekeeper arrives is crucial. Setting a regular schedule helps both you and your house cleaner keep track of appointments and cleaning needs in advance. If you are not home, make sure your professional housekeeper can enter your home easily and get straight to work. Make sure that you remain available in case of an emergency or unexpected turn of events.
Most importantly, includes decluttering and tidying up your home. Keep in mind that picking up and putting back knick knacks, pick up toys, or folding and storing clothes takes a lot of valuable time away from actually cleaning.
If this was not previously agreed upon in your house cleaning plan and schedule, your cleaner might feel frustrated and never actually get to his or her cleaning tasks during the appointment time, which may interfere with both your and your cleaner's schedule. You will end up either not having a clean home or needing to spend much more money than you expected. To avoid this, always make sure your home is ready to be scrubbed and mopped and dusted, so that it's sparkling clean when you come home at the end of your cleaning appointment.
3. Communicate with your house cleaner/maids
Finally, if you don't have time to declutter and prepare your home before your house cleaning appointment, you can change your cleaning plan and agree to a new routine that involves more tasks and more hours or more frequent visits. On the other hand, if you feel that your home is still very clean just before your next cleaning appointment, take some time to talk to your professional housekeeper and devise a plan and a routine that works better for you.
Either way, communication is very important. After all, you are paying a professional to do a job. They have the expertise, but you need to know what works for you and be upfront about it. Cleaning a home is a very personal and delicate affair. Most people think twice before letting a stranger into our homes, especially when we are away at work. Most people are also very picky when it comes to their homes and how to clean them. It's always a good idea to communicate clearly and often with your professional housekeeper from the very beginning.
It is much easier to do a good job when expectations are set from the onset, and feedback is given regularly. This will help your professional housekeeper adjust their routine to your individual cleaning needs and requests, and even your quirks, so that you can have the most relaxed and satisfying experience. A professional house cleaning service, after all, is not simply about cleaning, but about making life that little bit easier for you.
Contact Divine Maids Today To Book Your House Cleaning Services